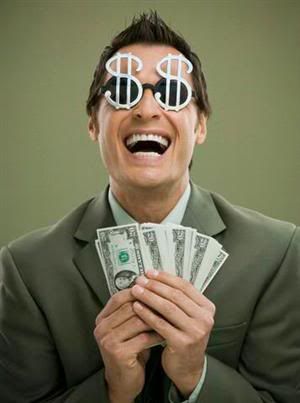 Government and the House of Representatives (DPR) it seems hard to gather more accountable use of state money.

One of the existence, state officials agreed that the exposure is a must reimburse the state.

Such agreement the government and parliament meetings in formulating the draft law on budget implementation of the questioned income and state spending (APBN) 2007 budget year.

Vice Chairman of the Budget Committee of the House of Representatives Harry Azhar Azis, said state officials are starting from the civil servants (PNS), which act as project leaders of the official commitment alias (KDP) to the state treasurer. "The idea for the loss because it is not running state accountability," said Harry to Kontan, week ago.

To find out an official of the state have been hurt, it will see the government's follow-up findings of the Financial Inspection Agency (BPK) concerning allegations of corruption.

So go Harry, started in 2010 in preparation alias Bill questioned the implementation of the State Budget 2008, the government is obliged to report suspected cases of the loss has been completed.

According to him, the inclusion in the Bill to be a basis to improve discipline in the civil servants to comply with the regulations.


State Secretary of the Ministry of National Development Planning / Bappenas Syahrial Loetan, said government support because it was not something new. "In general, if there are indications of harm each individual must be responsible for this kind of explanation only," he said.

Syahrial continue, so that the goal to increase the accountability of the use of state money to run both deservedly so in a rule that more clearly. "Thus, the introduction not only to fiscal year 2007," he said.

Sedianya, other than the obligation to load the state officials responsible, Bill questioned the implementation of the budget revenue and expenditure countries (Budget) year 2007 budget will also include the provision of reward and punishment alias of the award and sanctions.

About it, Syahrial said, if this is true later agreed to bill passed in the plenary meeting will make the new legal umbrella. "This will be a new system and can be a supporter of the work of ministries and non-race race to improve the quality of the management of state money," he said optimistic.

Matter of reward and punishment, Finance Minister Sri Mulyani Indrawati said the government initially suggested that this was simply set in the government regulations (PP).

Bill questioned the implementation of Budget 2007 the realization of revenue and grants in the year that passed in the plenary meeting tomorrow (Tuesday, 1 / 6).

Bill questioned the implementation of the 2007 Budget, in the year, the government succeeded in obtaining income Rp 707.81 trillion, or 101.98 percent of the target set in APBNP 2007.

The realization of the country reached Rp 757.65 trillion. Or 100.70 percent of the amount budgeted in APBNP Rp 752.37 trillion.
(source:kompas.com)

Tags: