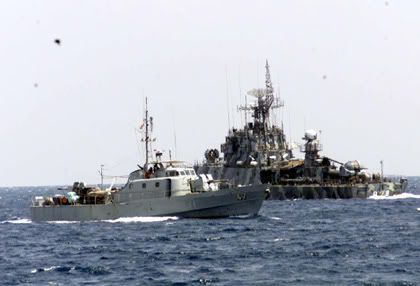 Vice President Muhammad Jusuf Kalla recognizes Indonesia negotiations on the border with Malaysia in regard to the block oil and gas Ambalat, take a lot. Therefore, he says India ready to fight if the negotiations are deadlocked. If the military budget considered less preparation for battle, says the Vice President Kalla said the government could increase the budget allocation.

Vice President Kalla stressed that one of the members of the National Committee of Indonesian Youth (KNPI), after officially opening the National Working Meeting on KNPI I Silae Convention Hall Swissbell Hotel Palu, Central Sulawesi, june 5.2009 Friday afternoon Central Indonesia Time (Wita) .

Statement by Vice President Kalla was in front of 700an youth KNPI present. A number of young people rant when asking whether the government attitude if Malaysia continues to enter and encroach on the sovereignty NKRI Ambalat area. "Negotiations are a lot. However, if conflict can not be completed and negotiations up to the point of impasse and that we believe is true, of course we must always be ready to complete the segela things, including war. However, if the negotiations are deadlocked," said Kalla .


Kalla added, "So, be ready for it (the war)." According to Kalla, "If the limited budget funds, of course, can be improved. Only with the economy, the budget could be improved."

Kalla explained, negotiations should preferably, but when you get stuck, then we talk haru-war strength. "So, the TNI is not just for berparade," Kalla go again. Concerning the border area development, including the border of Indonesia and Malaysia who have not made reported, Kalla admitted akan mencek more like what used to progress.
(source:kompas.com)



Tags: