Bing.com is a search site from Microsoft which began today june 2.2009 can be enjoyed. You can perform various searches with this search engine. Display the search results is similar to Google Search, but its content is different. The link is posted on Google's future will not necessarily be in the front page Bing.

When you open the bing.com then automatically entering the country. Indonesian version of the search feature is not yet complete, only the Web, Image, News and xRank. If you want to try the full features Bing please click any posts in the top-right corner. Akan open country selection page. Click on the US-English, precisely in the right bottom.

please re-type bing.com, you will be brought to the front page. Menu is not much more?. Menu available are: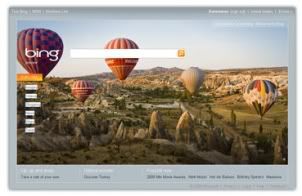 * Web, to find the website pages.
* Images, to search for images.
* Videos, to search for video.
* Shopping, to search for, compare and buy shopping.
* News, find out the news.
* Maps, find the location and how to reach it.
* XRank, to know what the most searched at this time.
* Travel, hotel and find out membokingnya plan.

You can do advanced searches or advanced easily. If Google should fill in the manual in the menu for any Bing easier to add code or queries. Under the search box click Advance, then the menu will exit the search for more information.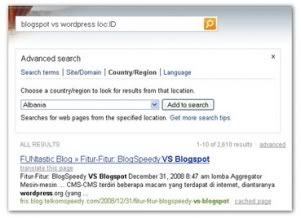 After performing a search will show that there is a history search on the left sidebar. In addition, every image and video search will have the option specification disidebar. You can narrow the search to show only images that only a face or an image can also half the body.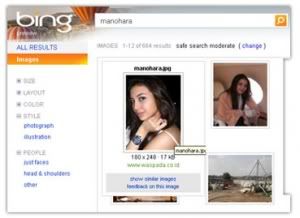 The right of search results if you skip it with the mouse will show the preview link on the web. Even if Twitter is a link before it will have the option follow, and so forth.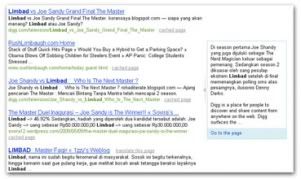 I think Bing is almost similar to the Google Search, with a more feature complete. However, the search results are still incomplete. I'm trying to insert a title which has been posting a blog entry to the Google index but not in the Bing. But this does not mean the search results for ugly Bing Bing also launched new. For the next I think will be the better competitor, and the main Google Search. The ability to try to learn more, please try your own at bing.com.
(source:http://darmawanku.com)
Tags: