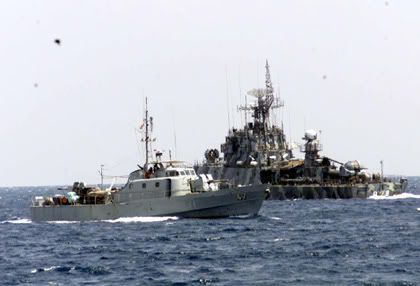 The Indonesian Government warns Malaysian government to respect the status of negotiations on the Ambalat block and stop provocation. "At the time of the process of negotiations to run (like now) we expect all parties to respect the treaty," said Coordinating Minister Widodo AS Polhukam Office of the President in Jakarta, 6.2009 june Saturday night, after accompanying President Susilo Bambang Yudhoyono received a member of the House of Representatives Commission I. According to Widodo growth that occurred in the Ambalat block a few times along with the provocation carried out by Malaysia with enough votes.
Chairman of the House of Representatives Commission I Theo Sambuaga said that in the consultation meeting, President Yudhoyono said the Indonesian government for sovereignty is a fixed price. "The government seriously maintain sovereignty," he said. Indonesia, he continued, will apply the principles , to expel ships Malaysia who violate boundaries. "If the board does not want to take decisive steps with other mechanisms," said Theo said that even while the term "war" does not terucap but said that Indonesia would take another mechanism or the last effort.

Meanwhile, TNI General Djoko Santoso said that the TNI ready to banish the offender boundaries. TNI has six ships to the guard in the Ambalat block. "The principle of military if we want peace we must be ready for war," he said. From the House of Representatives Commission I present in the meeting that lasted approximately one hour for the Theo Sambuaga, and Hepi Bone Zulkarnain. While President Yudhoyono accompanied by Menhan Juwono Sudarsono, Menlu Hassan Wirajuda, Jenderal TNI Djoko Santoso, and Pol Kapolri General Bambang Hendarso Danuri.
Government of Indonesia, he said, was the claim and protest as much as 35 times. According to him, it shows specificity to the claim Indonesia to Malaysia soon to discuss settlement negotiations Ambalat again. "Problems Ambalat is running out of the negotiations" he said. The two countries have 13 times deliberate but then delayed because of changes to the team negotiator Malaysia.


Tags: